Futonland Guestroom "Tis' The Season Tips"
Futonland loves to help when it comes to making the best use of an extra space. That is how we determine the best products for our patrons. Whether you want to use this space as an office, Guest bedroom, or even a den we can help you find the perfect products to suit your needs. So, we decided to help you find the perfect piece to base the rest of your room around.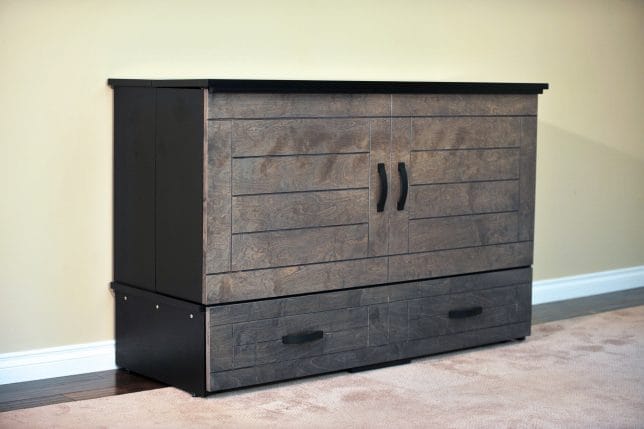 Why sacrifice living space for an extra bedroom? Enjoy your space while also offering one of the most comfortable sleep solutions. Cabinet Beds are set up within 30 seconds and take less than a 1/3 of the space of a regular bed. Cabinet Beds offer 3 mattress options. They're made of the highest quality foams which ensure you are not only getting a great sleep, but you can sleep easy knowing your CentiPUR-US certified mattress is also safe. Cabinet beds fold up and store into a credenza style cabinet, easily decorated and sized to fit in tight spaces. They offer options that wall beds, futons, and couch beds cannot. Cabinet beds are self-standing units, with no screws, nails, or attachment to the wall. The cabinet itself can be moved anywhere in the home and only stands at 42.5" tall. The possibilities are endless, and the shined wood cabinets present much more appealing room design than lackluster pull out couches.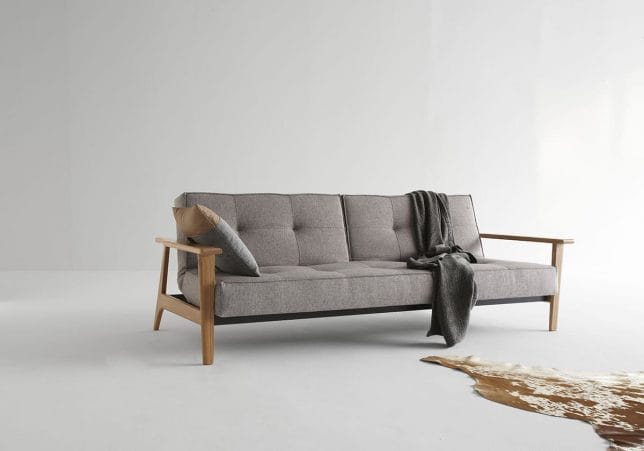 Convertible sofa beds, or sleeper sofas as some may call them, receive a lot of flak in the furniture world. But just because they don't work for everyone doesn't mean they don't work for anyone. A sleeper sofa can be a great piece of furniture to have in your home because it is so versatile. A sleeper sofa functions as two pieces of furniture – a couch and a bed. If you live in a small space or want an area to be multi-functional, a sofa bed can be a great option. Have a comfortable place for guests to sit while entertaining and a place to sleep when they decide to spend the night. It's a win for everyone.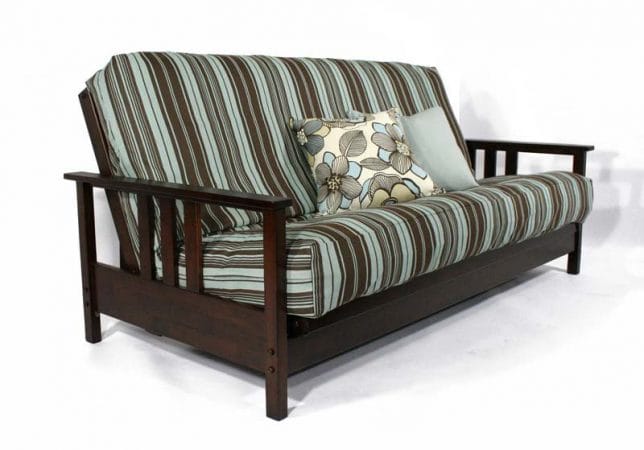 Futons are major space savers. If you live in a small studio or one bedroom apartment, a futon can be the perfect option for you to have your own bed, but also entertain friends without the worry of them having a place to sit. Just fold the frame back up and set the cushions in their place. Toss some throw pillows in the corners and no one will know otherwise. With the minimalist lifestyle trending, purchasing a new futon is a smart move. Their functionality is versatile and their styling smart. You can't deny the statement one would make in your home. These fully customizable pieces help ensure you love every single aspect of your purchase (because you designed it of course.) Plus, the comfort and reliability factors of futons have come a long way since your college dorm room days.
So, now that you have seen staples which you should focus your spare room around, have you decided which one suits your needs best? Yes? Great! No, that's fine we are here to help 7 days a week! We can help you find the perfect product to design that spare space you need to host those holiday guests this year. Feel free to contact us at any point during your search! Happy hunting! Oh & Happy Holidays 🙂