A big thank you to Futonland for hosting this guest post on behalf of White Lotus Home — from the people who are Saving the Planet While You Sleep!
Futons get a bad rap. They're great for when the in-laws visit, but not so great when you're the one with your lower back wedged between the creaky metal supports.
Nobody knows futons like Futonland though, and we decided it's time to address the elephant in the room and talk — once and for all — about what guests and hosts alike can do to make these fold out beds as comfortable as a standard bed.
Try a New Mattress
Innerspring mattresses are cost-effective and can provide great support, but oftentimes because they have to be so thin to fold up, they can provide uneven support and be a little uncomfortable to sleep on.
Memory foam mattresses are the next best thing, helping you to at least avoid those nasty pressure points coils can create when they've been folded into a futon. However, memory foam can get pretty hot, and has an off-gassing period after you buy it.
I'm a big fan of natural mattresses in particular, like these Stowaway mattresses from White Lotus Home. They're incredible for use on a futon, but work equally well in place of an air mattress on the floor. 
Add a Mattress Topper
One of the biggest drawbacks to sleeping on a futon is primarily that the mattresses are typically jointed, and by design, pretty thin. This means that, try as you might, your butt is going to find that seam, and your head is going to feel like it's going downhill sometimes.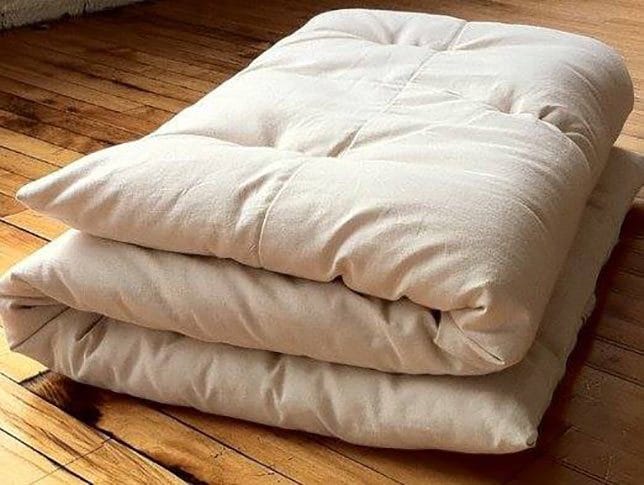 If it's not the in cards to buy a nice, firm futon mattress like this one from White Lotus Home, give your guests another layer of comfort with a mattress topper.
Memory foam can be nice, but wears out quickly and has an unpleasant odor at first. I recommend getting something a little sturdier that'll put up with all of the motion your futon puts it through.
This organic cotton and wool mattress topper from White Lotus Home is soft and plush, but still firm enough to mask those nasty seams while you're sleeping on a futon. The best part? It's made from 100% natural cotton and wool, which acts as a natural temperature regulator. Even if you can't swing a nice organic cotton futon mattress, this is a great way to make the polyester or microfiber one you already have more comfortable in a pinch.
Buy a High Quality Futon
I know right, cue the collective eye roll, because as if it would make a difference.
The truth is though, not all futons are created equal, and there's a big difference between the sofa sleeper you've had in your living room since 1987 and the Murphy Cabinet Beds we're stocking today.
When WD-40 and a mattress topper just won't cut it, get a futon that's American made, with solid wood and steel construction.
Get One Without Arms 
A lot of people aren't really crazy about futons that have wooden arms, and hey, fair enough. They can be great for late night readers, but when it comes to rolling into one in the middle of the night, well, it's about as pleasant as colliding with your nightstand.
Bench-style futon frames like these can be a great way to avoid this problem, and pair nicely with coordinating furniture sets to boot.
Add Slats
If you have a wood futon frame that sags a little too much between slats, consider picking up a few 1×4 pieces of milled lumber from the home improvement store. Adding a few slats to a sparse futon frame can make a world of difference, and can cost as little as $20!
Buy the Futon YOU'D Want to Sleep On
This time of year, our homes are often frequented by more guests than we'd care to entertain. Keep your game face on, and remember that that guest could just as easily be you next year — bring that futon up to par.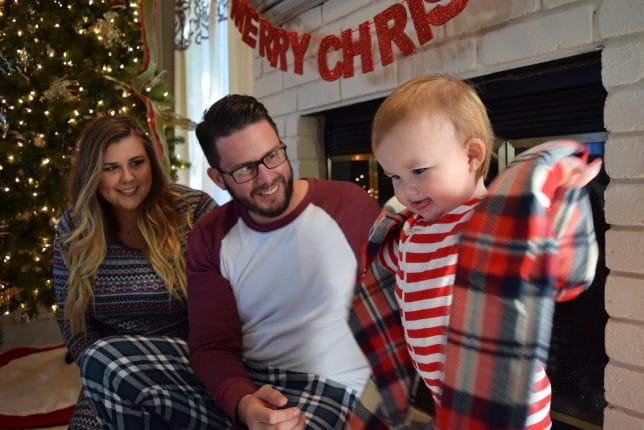 Ready to entertain like a pro? Shop our sales to get the best deals on futons and accessories this year, and don't forget a mattress from White Lotus Home!
---
About the Author
Destiny Hagest is a freelance writer who works with sustainable brands to get the word out about the work they're doing. She's proud to work with White Lotus Home and get the word out about the benefits of green bedding — you can follow her work here.