We here at Futonland have collected a wide variation of chairs, sofas, and chaise lounges, which will morph and fold into a nice bed for the night.
Unifoam Flip Chair
A unique product, the Unifoam Flip Chair is a functional chair that can be converted into a sleeping space. Constructed entirely out of 8-inch foam, this chair is a comfortable choice for small spaces. There is a zipper located at the back of the chair, which can be used to remove the machine washable covers.
This bed system is made up of 3 blocks. It's basically a great solution for any environment based on the many sizes it comes in, as well as, the variations of fabrics that can be chosen from.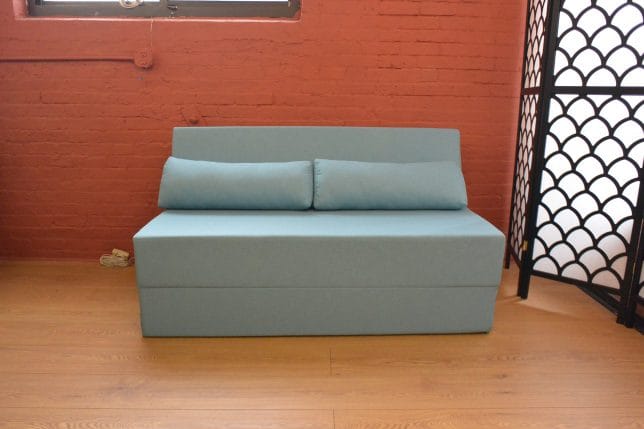 Folding Bed
Now yes, this is a fairly common thing to ask for at a hotel, but did you think of it for your home? Well, if you just need a cheap solution for having guests sleeping over, these simple fold-away beds are a good choice. It's not going to double as a sofa when not in use as a bed, however, it's easy to store in a closet!
This is a much better option than a blow-up mattress on the floor.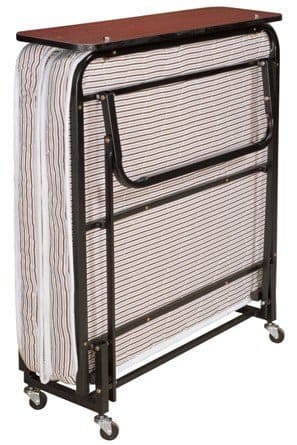 Queen Size Sleeper Sofa
Here is the Futonland "bread and butter" so to speak (well minus futon sets that is.) It's a couch that can be pulled out to the exact size of a regular queen-size bed. We offer many different variations of this in all shapes sizes colors and materials. This modern leatherette sofa sleeper has Euro design that is perfect for any modern room. Plush upholstery is contrasted with a steel frame for a space-age style. Form and function merged with innovative design give this sofa sleeper its own distinct feel. Chrome Legs are perfectly in harmony with the design.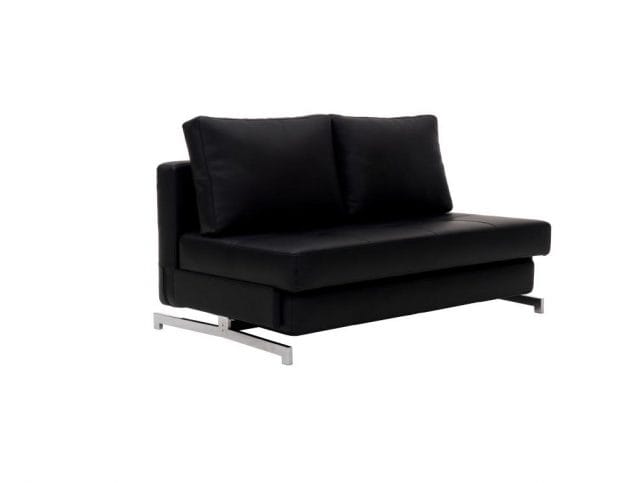 Chair / Chaise Lounge
This next piece is of Japanese design. It's a chair, a chaise lounge, and a guest bed.
This Rocket Gaming Chair is a great space saver, and as a chaise lounge, it's pretty stylish too. It's an awesome piece for gamers, kids, and even for your office or den! We love the flexibility and how easily you can convert it to satisfy your needs.
Japanese Futon Mat (Overnighter)
The next one is the overnighter! This is a great affordable option we offer for that quick solution for one person. It rolls up and is very easy to store. This is an awesome solution for those of you who forgot you have guests coming to stay for the weekend and not enough sleeping options!
Convertible Sofa Bed
This next sofa bed is another affordable sleeping solution. As you may tell based on the price this isn't ideal for a daily sleeping solution. However, it has a basic design that I am sure you have seen before but very functional and within seconds the sofa will turn into a comfortable bed. It's very cheap and it looks robust. A fine sofa if you need an extra sleeping spot once in a while.