Comfort Pure sets out to produce versatile furnishing in the most natural manner. Their latest product in the Unifoam line provides a healthy solution to small living spaces. The Unifoam Flip Chair is made entirely from 8 inch foam, and comes in a great variety of different colors and textures. Watch the video below to see how simple it is to use the flip chair.
Even with its compact size, the Flip chair is able to fold out to turn into a sleeping space. This makes it a perfect solution for sleeping guests when space is limited.
Looking at the back of the chair, we can see that there is a zipper that allows you to remove the cover, which is machine washable.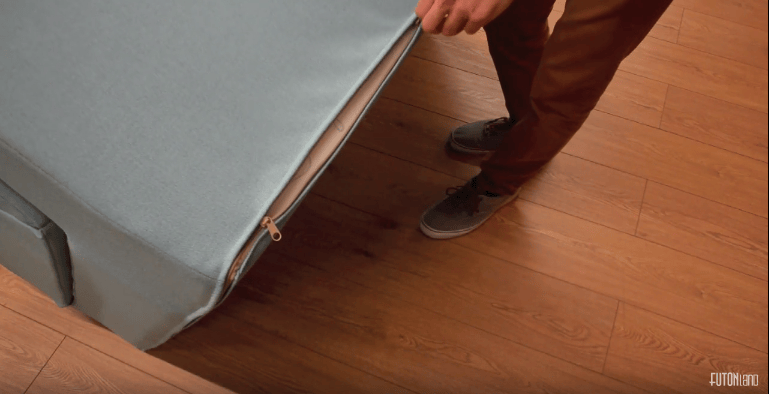 Made in America, the Flip Chair from Comfort Pure comes in three different sizes; twin, full, and queen. Call us today for any custom order inquiries on this item.
You can purchase this exclusive Unifoam Flip Chair on our website. To see other products from Comfort Pure check out this page.