Winter is here, the holidays are almost upon us and so is a new line dream convertibles from Lifestyle solutions. This season Lifestyles is focusing on building upon the functionality that their dream convertibles line has been known for.
Rudolpho Convertible Sofa Bed Charcoal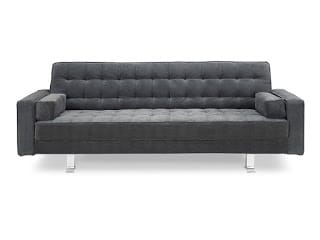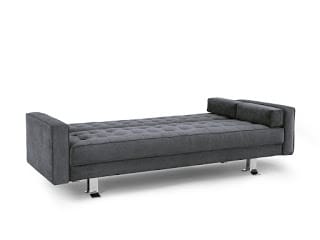 With it's regal upholstered look, this convertible retains class by hiding the fact that it's a sofa sleeper. The Rudolpho's bedding area opens up to a solid 88″L x 44″W  sleeper; perfect for that friend who's staying with you for the weekend. The Rudolpho comes with a pair of bolster arm pillows and is also available in black.
Malta Convertible Sofa Taupe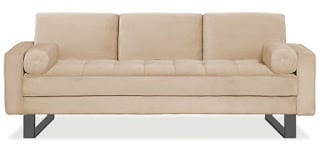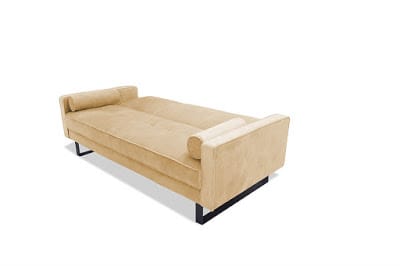 The Malta brings the air of casual couch and functionality to your living room. With it's elegant taupe color and comfy coil cushions, this convertible will bring a warm feeling to your social gatherings, and provide a highly supportive and comfortable nights sleep to your overnight guests, with it's high density foam and innerspring construction.
Matrix Convertible Sofa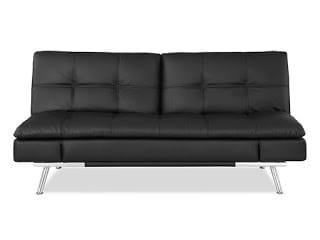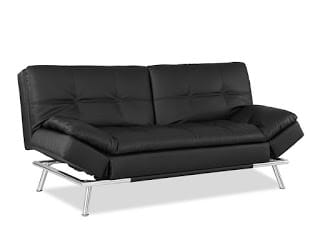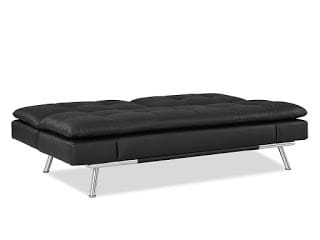 The Matrix has the convenient size, flexibility and modern looks that would make Morpheus declare this sleeper The One. This model features a splitback design, adjustable sides for maximum headrest comfort and a sleek European design that makes it a welcome addition to any modern living room.
The Matrix opens to a 79″L x 49″W bed and is also available in Java.
Augustine Convertible Sectional Sofa Moon Grey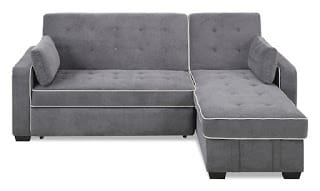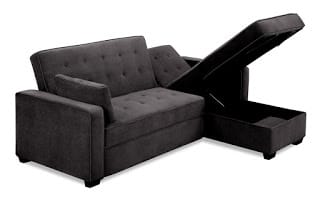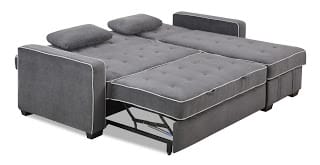 And the award for world's largest sleeper sofa goes to…
The Augustine is a MASSIVE sectional, and we don't mean that it's a really large sectional by any means necessary. What it turns into makes it incredibly large for what it is. At 93″ long and 75.2″ wide the Augustine's sleeping area is sitting at approximately the size of a complete King size futon mattress.
With a sofa bed that size you can invite your sibling's entire family over for the holidays and have them sleep on the Augustine, putting to rest all your worries about where to put every one with such little space in that urban apartment of yours. The Augustine also features a built-in storage compartment, just in case you needed something extra to go with your King sized sofa bed.
You can buy  Lifestyle's new line sofas and many others, right now on our website.