Summer's over, the leaves are withering away and that new jacket of yours can finally be put to use. The season of change is here and it's time to start anew. So why not a new couch? This week on Deals of the Week, we have four controvertible sofas cut to their lowest prices ever.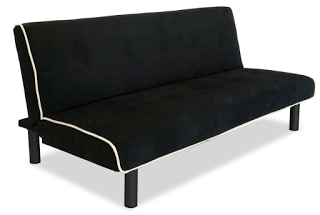 This stylish modern sleeper has 3 seat functions: sofa, lounger and bed. The microfiber material is easy to clean, so no need to worry about any spills when you have guests over. It also helps that it comes in black.
Sale price: $199
Total savings: $70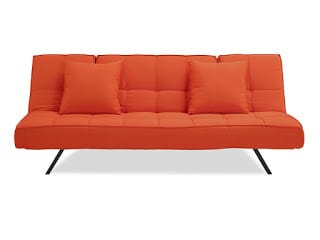 A multifaceted 3 seat splitback with the style and edge to standout at any dinner party. The copa features a whole slew of seating positions, ranging from chaise, lounger and bed. Not to mention that it comes with a free set of matching throw pillows.
Sale price: $330
Total savings: $329.99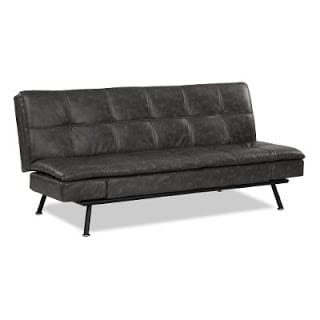 The Myst features adjustable wings that allow you to turn this sleeper into a day bed providing you with plenty of comfort options.
Sale price: $349
Total savings: $160
Ascott Convertible Sofa – Dark Grey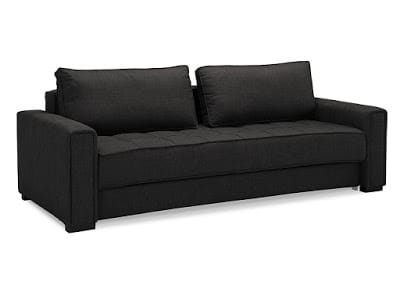 This hefty sleeper will give you enough room to sleep two people without losing any of the comfort provided to you by a standard bed. The Ascott features a built-in foam and innerspring system that provides the support and comfort needed to get a good nights rest. The best part about this sleeper is that it doesn't look like sleeper.
Sale price: $599
Total savings: $520
All of these can be found our website futonland.com. Hurry and grab one of these sofas before you miss out on the savings! While supplies last.