Ever sit in a chair and wish that it turned into something you can sleep comfortably on? Well, get up off of your office chair and pay attention.
Futon chairs have been around almost as long as standard tri-fold futon frames and are unmatched in comfort. How can you possibly do better than a chair with a futon mattress of your choice on it? You just can't. That's why we're happy to announce that our Monterey Futon Chair is on sale now at a generously discounted rate.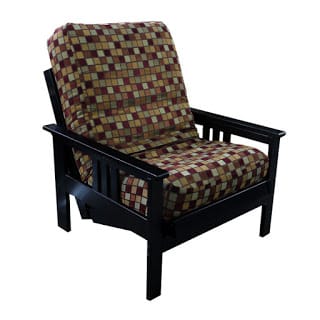 The Monterey features multiple reclining positions and a bed postion. Couple this chair with a free standing ottoman and you got yourself a nice cot size bed. Think about it, you can add almost ANY type of mattress to this frame; Memory foam, Cotton, Wool, Innerspring – you name it.
The Monterey futon chair is on sale now on our website starting at just $199!