Here in this land of futons, we have received a gift of sorts…at least I have. I walked in this morning, refreshed and ready to work on our lovely website, when this was thrown on my desk:
This being the Mlily Harmony  Shredded Memory Foam Pillow.  Made with the same space-age technology that helped Americans land on the moon, or something like that. As you can see it comes with a drawstring travel bag. This wasn't by accident; Mlily is marketing this as a travel companion, so it's perfect for a long flight or camping trip.  I'm an avid camper, so I could easily see this replacing my dull air pillow on camping trips.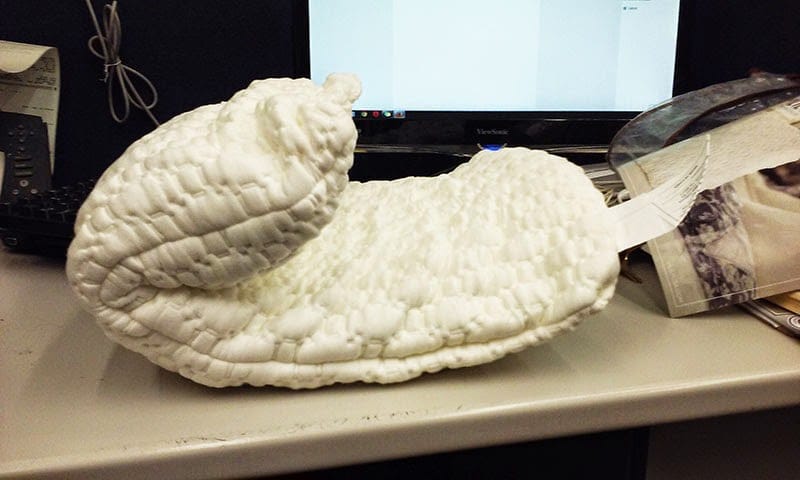 It's almost like a baby being born on my desk.
It's thick and firm.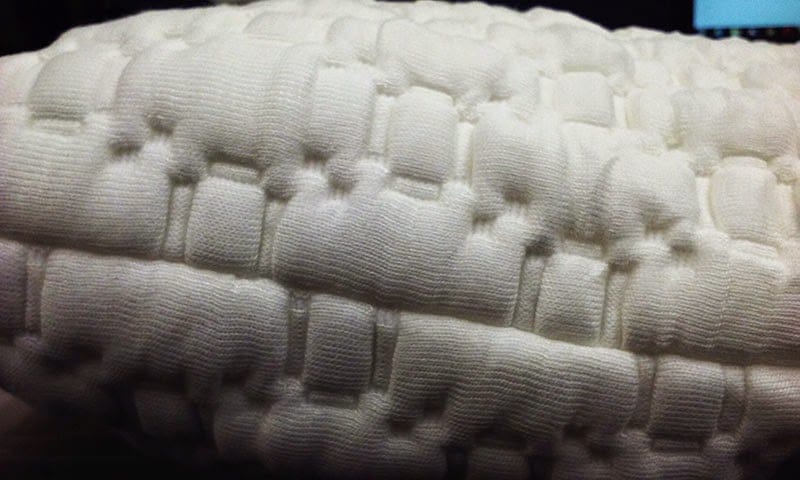 For a pillow that's encased in a travel bag, this thing rolls out to about the thickness of a goose feather pillow.  The quilted foam pouch feels nice and warm when you're resting on it.
This is what memory foam is really for.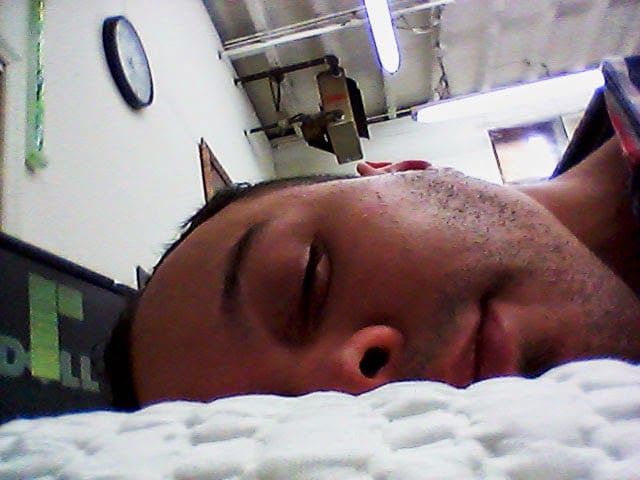 Normally I wouldn't sleep on the job, but…
I was surprised at how firm the pillow was — in a good way.  It offered a lot of support for my head as I laid on a solid wood desk counter. I can't imagine how well one would sleep with it on a bed. I see a lot of mattress companies making a big hoopla about memory foam beds, but me personally I think memory foam is better suited on a pillow.  Trust me on this one. Once you feel your head slowly sinking into the memory foam, you'll never want to go back to a regular pillow.
The Milily Harmony is available on our website for $39.
Also available from Mlily on our website:
Ambiance Pillow
With a silk blended cover this molded memory
foam features a cooling gelCore foam.
How's it feel?  Has a medium firm feel to it.
Bliss Pillow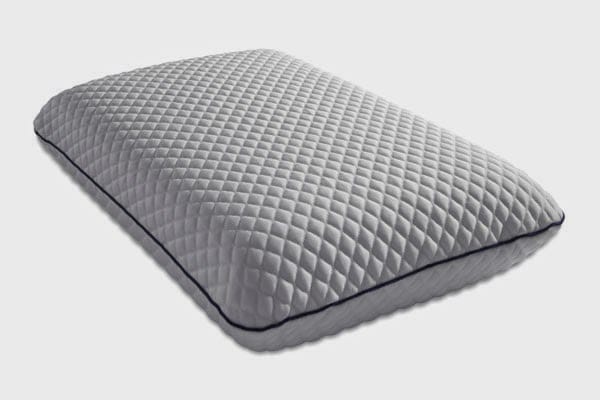 A triple cooling pillow with gel-infused memory foam,
heat-dissipating gel pad insert, and a revolutionary
cool-to-the-touch fabric.
How it feel?  Extra Soft and plushy.
Energize Pillow
Down-like softness in a breathable microfiber cover.
Ventilated gel memory foam for greater air flow and
refreshing sleep.
How's it feel: About medium firm.
Serenity Pillow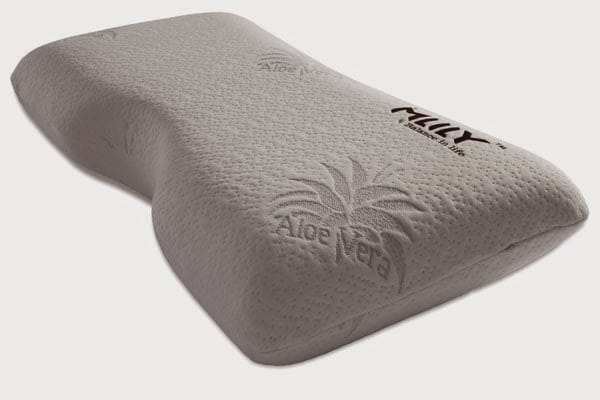 A versatile and popular side-sleeper pillow with three
distinct surfaces to explore. Bamboo-infused high
density memory foam.
How's it Feel? Medium firm.
Vitality Pillow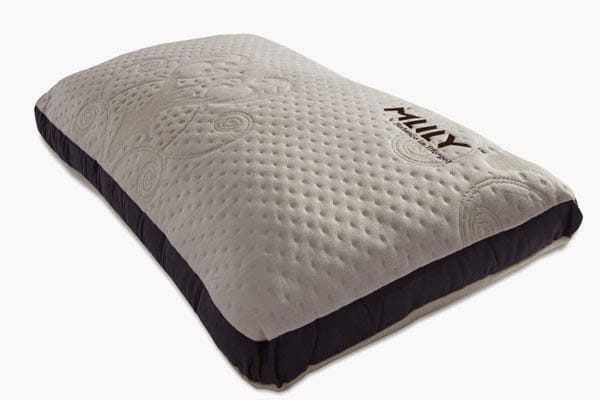 Soft, shapeable shredded memory foam in a foam encased pouch.
Customizable comfort with universal appeal.
How it feel? Really Soft.