Do you need a
multifunctional sofa
for a room or for a small apartment?
Would you like to replace your old traditional living room sofa with a multifunctional modular sofa and get an optional guest bed as well?
Since 1971 Innovation has specialized in design and production of original multifunctional sofas.
Our mission is to create solutions that will expand your living space.
As a danish company our product values are naturally rooted in the Scandinavian design tradition.
We strive to develop durable original designs that will enrich our everyday life.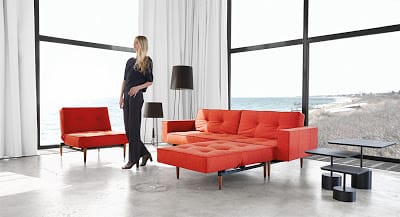 Please enjoy our 2013/2014 collection.