Another best selling convertible —
Twist Loveseat Sleeper by Sunset
is now available in chocolate. This week price is just
$659.99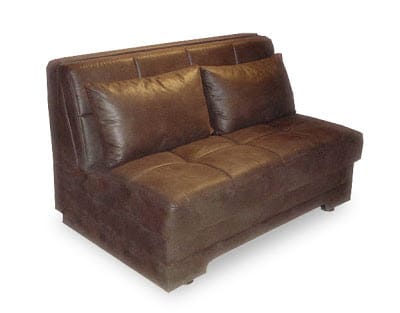 You have to experience Twists presence to appreciate how a loveseat can pack so much energy into its compact size. Twist is a great trend-setter that is at once intimate and conventional.
The easy to operate mechanism transforms Twist into a full size bed for two, with loose pillows for added comfort. The extra large pillows complete the visual appeal of the set.
Twist is also available in Beyza Astoral Light Brown and Story Red.
Dimensions:
Sofa: 53.5″ W x 37″ D x 35.4″ H (Sleeper: 53.5″ W x 72″ D)
Twist Chocolate Loveseat Sleeper by Sunset is available exclusively at Futonland.